Meet Our Optometrists In Lees Summit MO & Lenexa KS
A good eye care professional understands how the eye really works, as well as diseases and conditions that affect your vision—many of which don't have obvious symptoms. A comprehensive eye exam is the only way to detect them early and determine the most effective treatment.
Our eye doctors take the time to explain the results of your eye exam, listen to your eye care needs and describe your best options. At CustomEyes, we encourage you to ask questions and share your input, which can be critical to monitoring, diagnosing and treating potential vision problems.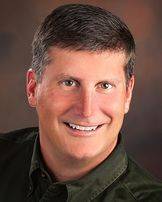 Dr. Scott Drake enjoys the challenges of difficult contact lens fits and providing his patients with an easy-to-understand knowledge of their needs. His background includes a Bachelor of Science degree in 1987 from Albright College in Reading, Pennsylvania, and a Doctor of Optometry degree from Southern College of Optometry in...