Welcome to Great Eyecare in Lee's Summit & Lenexa
When it comes to eye care and eyewear in Kansas City, you have more than a few options. Why do so many people choose CustomEyes? We believe it boils down to comfort, care, and convenience.
At CustomEyes, patients never feel like just a name or the next appointment. Everything about the experience is tailored to you and your eyes. Our expert optometrists and experienced staff get to know you and understand your unique needs. The finest technology, a complete selection of eyeglasses and contact lenses, and convenient locations don't mean much unless you, the patient, get the care you need and the attention you deserve.
With offices located in Lee's Summit and Lenexa, CustomEyes is able to service the greater Kansas City Area including Johnson County Kansas (Leawood, Overland Park) and Jackson County Missouri (Blue Springs, Independence, Raytown). So, whether you need an eye doctor in Kansas City, Lenexa or Lee's Summit – CustomEyes has you covered.
In 17 years of wearing contacts/glasses this was by far the best eye care I have ever received. Everything was explained so clearly to me and I felt they genuinely cared about everything from the health of my eyes to the appearance of my glasses. I will absolutely return and highly recommend them.
Featured Frames and Contacts – Biofinity Energys™, Oakley, Kate Spade, Ray Ban, & Prodesigndenmark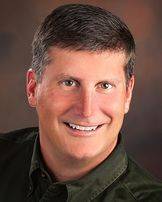 Dr. Scott Drake Answers Your Questions About Contact Lenses
Q. What are CRT contact lenses?
A. Paragon CRT® Contact Lenses are therapeutic contact lenses that gently reshape the cornea while you sleep to temporarily correct nearsightedness up to -6.00 diopters, and mild amounts of astigmatism. If you or your child have been diagnosed with nearsightedness (or myopia), Paragon CRT® Contact Lenses offers a non-invasive and non-surgical treatment.
What's New at CustomEyes?
EyeZen Lenses for Digital Viewing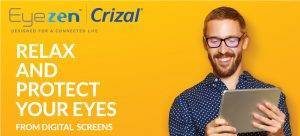 Americans are using digital devices more and more every day. 90% of Americans use digital devices more than two hours a day. According to the American Optometric Association, 83% of children 10 to 17 years old use electronic devices for 3 or more hours a day.
Continued use of these devices can lead to eye strain, dry eyes, blurred vision and overall fatigue.
CustomEyes has adopted a new lens technology aimed at reducing eye strain associated with the use of electronic devices. The lenses, called Eyezen, help you see comfortably regardless of the device size and the distances you hold them. In addition, most screens emit harmful blue light. Eyezen lenses reduce exposure to blue light.
This new technology is available for all ages, children to adults. Ask your CustomEyes optician to discuss the advantages of Eyezen technology.
What is Corneal Refractive Therapy (CRT)?
CRT can help you improve your vision while you sleep.
Corneal refractive therapy is a technique using unique rigid gas permeable contact lenses designed to temporarily correct nearsightedness (myopia) by safely, gently and reversibly reshaping your cornea at night as you sleep. Imagine the convenience of correcting your vision while you sleep with safe, CRT therapeutic lenses! Imagine waking up, working, playing and living through a full day without using any vision-correcting lenses!
Corneal refractive therapy, or Orthokeratology, is an option for people who would like to improve their vision without the aid of glasses, contact lenses, or laser vision correction.
The Paragon CRT lens by Paragon Science is the first specially designed contact lenses to earn FDA approval for night time corneal refractive therapy. It works by gently reshaping the cornea while you sleep! Upon taking your lenses out in the morning, your natural vision is improved for most of your waking hours – freeing you from glasses and contact lenses. The Paragon CRT lens can temporarily correct low to moderate amount of nearsightedness, and may even be effective against farsightedness.
To find out how you can benefit from treatment, call now or schedule an appointment in Lees Summit or Lenexa.
What's New At Custom Eyes
Jul 12, 2017
Light sensitivity, also known as photophobia, is a condition in which bright light - either natural sunlight or artificial light - can cause significant discomfort, pain and intolerance. People that...